Orphanage for Syrian Girls
Orphanage for Syrian Girls
---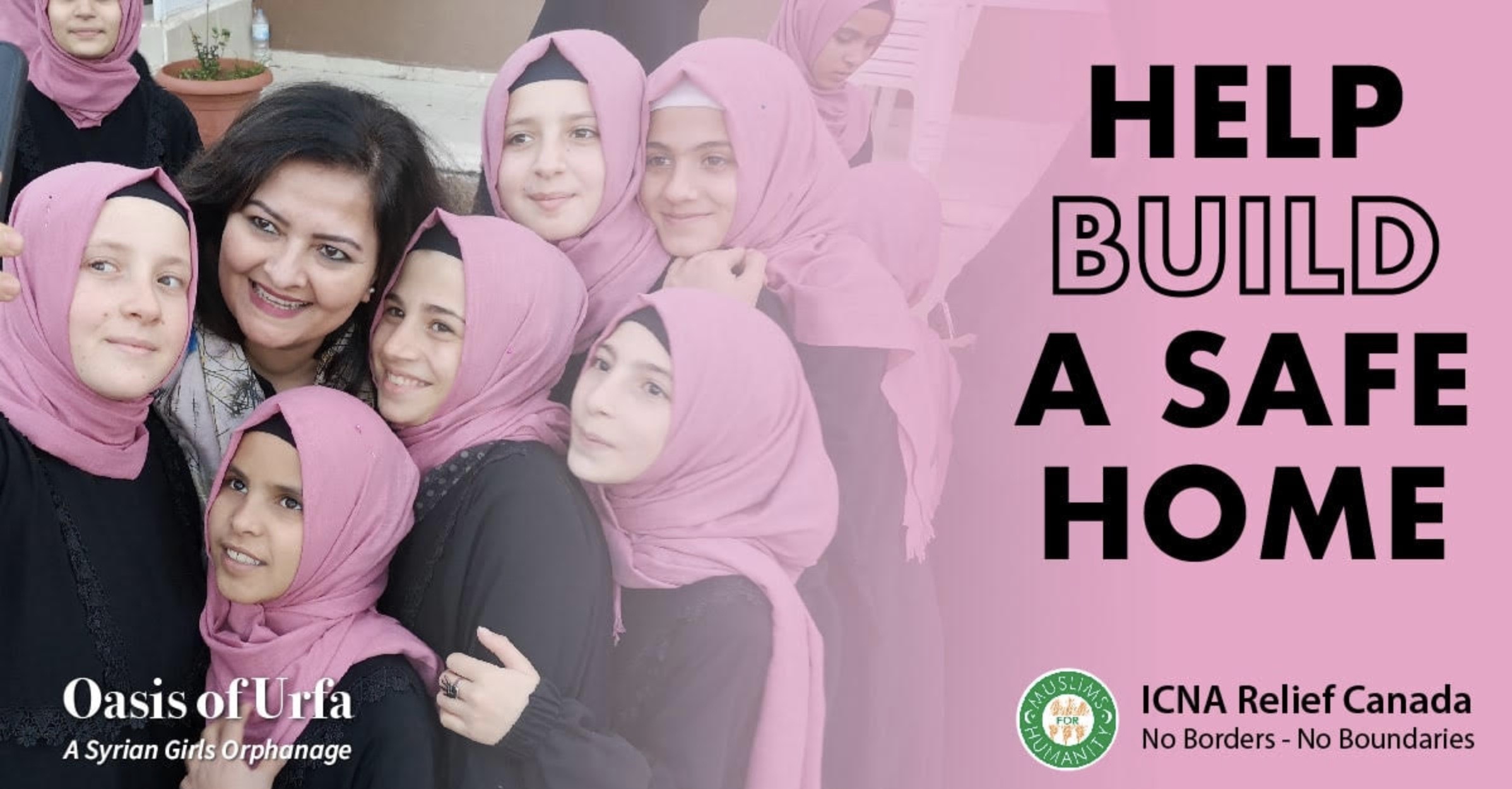 Oasis of Urfa is an orphanage, a home, and a symbol of hope for Syrian orphan girls in Turkey. This orphanage was built by ICNA Relief Canada with the help of local partners. With your support and generosity, this free home for orphans provides free food, shelter, healthcare, quality living, education, and other basic necessities of everyday life.
It was inaugurated on November 25, 2018, by renowned journalist Yvonne Ridley, Dr. Fozia Alvi of Calgary, Sister Humaira Khan, and ICNA Relief Canada's Executive Director Shaukat Hussain.
Ways to Help
Here are the multiple ways in which you can help.
Online
You can donate online, via our easy donation basket system
Phone
By calling our Head Office at (905) 997-8777 or toll free at +1 844-997-8777
Mail
By sending us a cheque. Please click here for the map and address.
Other Categories
Sponsor a Syrian Orphan
Donate for Syria Relief
Help us sponsor a Syrian Refugee Family
Progress Reports
ICNA Relief Canada uploads annual progress reports for all major projects. The reports for our Global Zabiha program can be found by clicking here.
---