Rohingya Relief
Save Rohingya Muslims - Rohingya Relief
---
Sign up for our
fundraising dinners
this Ramadan to save Rohingya Lives.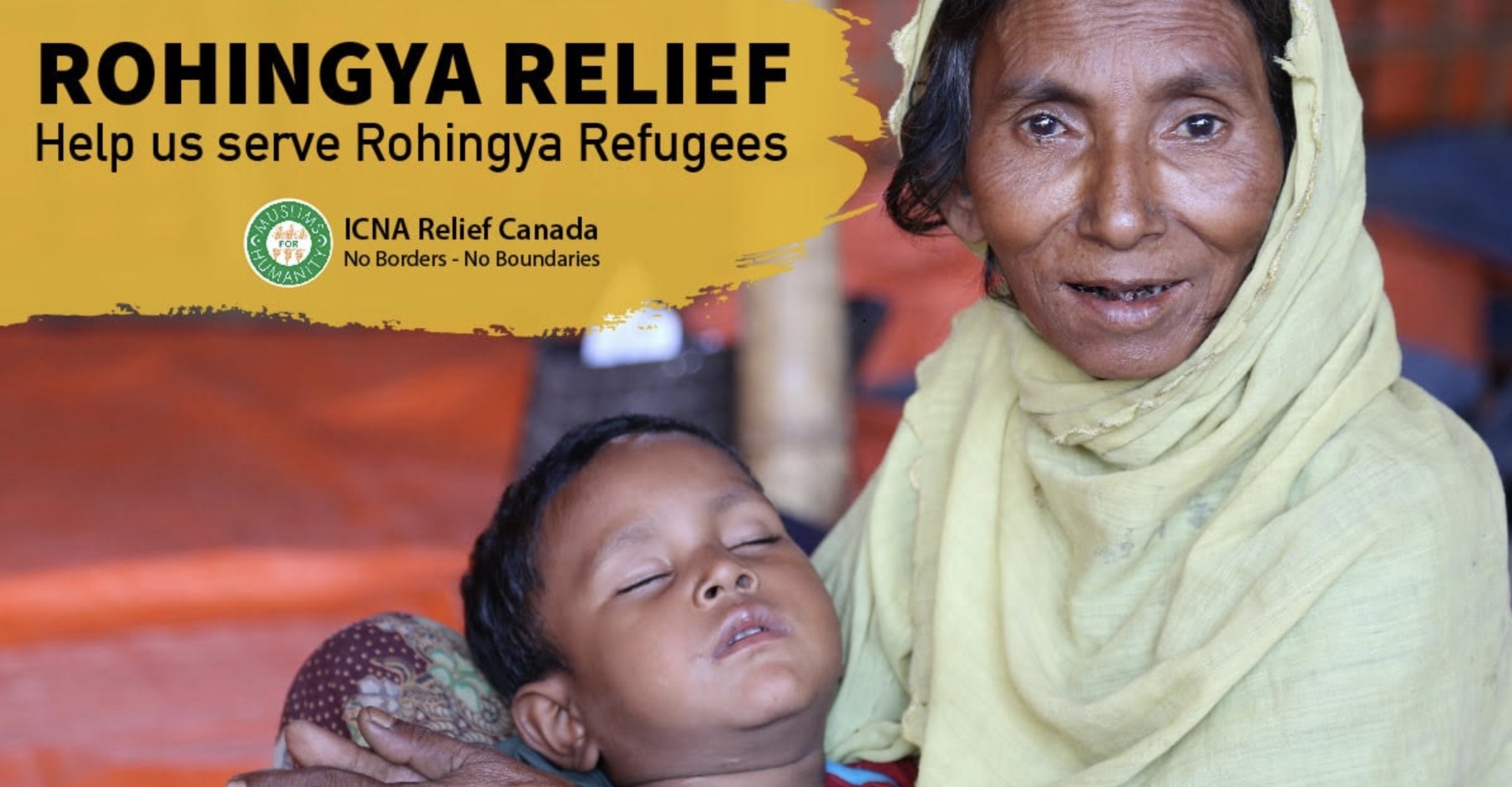 Since 2017, over a million Rohingya Muslims have fled from a brutal military crackdown in the northern Burmese province of Rakhine from what is, according to the United Nations Human Rights Chief "a textbook example of ethnic cleansing". Most Rohingya refugees are sheltered in Bangladesh in camps with little to no access to safe drinking water and food or healthcare, overwhelming many relief efforts deployed in the area.
ICNA Relief Canada has deployed teams on the ground in Bangladesh & Burma. As the crisis deepens, our teams, along with the support of local partners, provide emergency relief items such as food, water, hygiene kits, basic supplies, temporary shelters, medicine as well as long-term assistance.
This Ramadan, Rohingya Relief remains one of ICNA Relief Canada's most important campaigns. Please donate generously to help your fellow Muslims in a crisis that worsens by the day.
Facts & Figures
By the will of Allah, and thanks to our generous donors, in 2018 alone ICNA Relief Canada was able to spend $1.5 million towards Rohingya Relief. This includes the construction of 3 medical centres, a mobile dental clinic and 3 children homes to support and educated Rohingya children in Bangladesh.
Last year, ICNA Canada's Ameer, Tahir Alvi, and ICNA Relief Canada's ambassador, Dr. Fozia Alvi, as well as Imam Abu Noman Tarek, visited Rohingya Camps in Cox's Bazar, Bangladesh. The teams distributed emergency relief, visited activities of our three children care homes, three medical centres, and our mobile dental clinic. The team reported that our local team successfully built over 3000 shelters, sanitary latrines, and water wells.
For further detail, please consult our 2018 progress report.
How can I receive further information on this project?
In order to receive further information or details on this initiative, please contact us directly. You may find our contact information here.
Please note that all communications are treated professionally and with full confidentiality. For more details, please view our privacy policy.
Your help is urgently needed. Please donate generously.
---